Taxes calculated at checkout.
Attract People and Turn Them Into Customers
Easily build professional and beautiful landing pages, sales funnels, online stores, business websites, pop-ups and more to acquire new customers.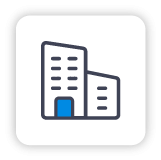 Suitable For Any Business
Choose from a wide selection of beautifully designed templates to create a professional website in minutes. No designer required.
Experience faster loading times and superior uptime with Amazon AWS hosting. No additional fees required.
Quickly Design Your Website with Beautiful Templates
Choose the perfect template for your brand from our wide selection.
Boost Your Sales and Get More Customers with All The Powerful Marketing Tools
Say goodbye to all other expensive marketing tools. Hypershapes replaces all.
Create beautiful web pages to convert more customers
Generate more revenue with one-click upsells
Sell a wide range of products with ease
Showcase your business information to gain trust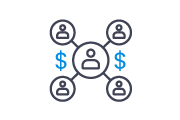 Get more customers without relying on ads
Reach more prospects by rewarding your existing customers
Manage all customer data in one platform
Send emails and engage with your existing customers
Show order history to increase credibility and trust
Capture leads and collect email addresses at the right time
Engage your customers at the right time
Get useful insights to help you make better decisions
Start Getting Sales and Customers with Hypershapes Today
Start growing your business today with Hypershapes Free account.
No hidden fees, no credit card required and no risk at all.
Frequently Asked Questions
What is Hypershapes?
Hypershapes is an easy-to-use website builder that comes with all powerful marketing features to help you attract people and turn them into customers.
What is the main difference between Hypershapes and other website builders?
Most website builders may only offer basic website building tools. While Hypershapes offers more than just a website builder, it also comes with powerful marketing tools such as affiliate marketing, referral marketing, CRM, email marketing, automation and more to help you boost sales and get more customers.
Do I need so many powerful marketing features for my business?
It ultimately depends on your business goals and needs. If you are looking to expand your reach, increase your sales, get more customers and improve customer loyalty, then having access to a wide range of powerful marketing features can be extremely beneficial. These features can help you tailor your marketing strategies to effectively target your audience and achieve your desired results.
Will it be easy to use all those powerful marketing features?
Yes! Hypershapes is designed to be easy to use for people of all skill levels.
Do I need to install and pay for extra plugins to use Hypershapes?
No, you don't need to install or pay for any extra plugins to use Hypershapes. All the marketing tools you need are included within Hypershapes.
Do I have to pay for updates?
No, all updates are included with your Hypershapes account at no additional cost. You will have access to the latest features and templates without having to worry about additional fees or expenses.
Do I have to pay extra for web hosting?
No, web hosting is included with your Hypershapes account. You don't have to pay extra for hosting.
Is there any catch to sign up for a free account with Hypershapes?
There is no catch to signing up for a free account with Hypershapes. We are on a mission to empower entrepreneurs to get more customers quickly. And we believe it's easier for you to kickstart when you can use the software for free.
If I have questions, is there someone I can talk to?
Yes, if you have any questions about using Hypershapes, you can contact the customer support team through support email support@hypershapes.com or through the in-app support feature. You can also refer to the online documentation and tutorials for assistance.